EFFECTIVE ENVIRONMENTALLY SAFE PRODUCTS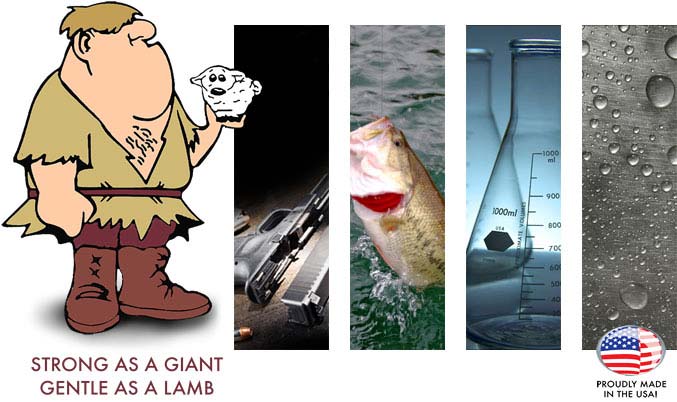 Today's environmental concerns have inspired big changes in manufacturing, as industries strive to meet today's needs without compromising the earth's ability to meet the needs of tomorrow. As the makers of Enviroclean Gun Cleaner and Here Fishy Fishy fish attractant, we at Ogre Manufacturing combine cutting-edge innovation and technology to develop superior products that are not only effective, but safe for our environment as well.
Traditional gun cleaners can be toxic and dangerous. Ogre Manufacturing's Enviroclean gun cleaner is different. Our cleaning solvent rapidly cuts through gun fouling and residue without harsh chemicals. It is safe for guns, safe for shooters, and safe for the environment.
Here Fishy Fishy fish attractant is another innovation from Ogre Manufacturing that does not sacrifice environmental responsibility for effective results. Our Here Fishy Fishy scent contains all natural ingredients, and can be used in fresh or salt water. It is a must for any tackle box.